Classic Wrought Iron Gate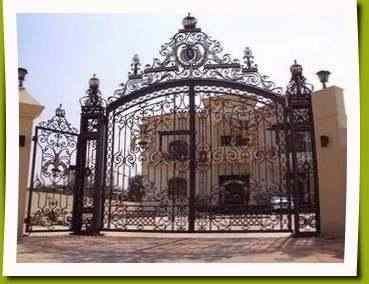 These palace steel gates will easily last for 400-500 years in the Gulf climate.
We supply bespoke metal gates customized for your royal palace in approx 45-60 Days if you order well in advance. Our ferro battuto iron main palace gates are made from forged steels which are far SUPERIOR to the cast iron doors or cheap gates made from cast aluminum scrap.